Prostheses and epiprostheses of eye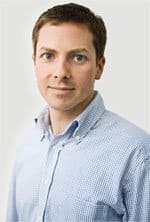 Dear Patient,
Loss of the eye may be for  you  a heavy burden , and it  raises a lot of questions. This information will help you get answers to most  important questions related to this topic.
Thorsten Meyer
Ocular-prosthetic  from Munich , with  over 15 years of experience;
Makes  eye protheses  and epi- prostheses  for  the Centre for Eye Microsurgery OPTOMED
---
Prosthetics
Various injuries and eye diseases as well as birth defects may result in the need to wear an artificial eye. The eye prosthesis protects and prevents shrinkage of the orbit. In order to fit an eye prosthesis, it is not necessary to remove the eyeball. In such a case, the so-called epe- prosthesis is made . In our clinic, prosthesis and epi- prosthesis  are made from glass.. They are individually tailored to the patient's eye sockets. Faithful imitation of the eye makes that  the prosthesis does not attract  attention, and the patient feels more  confident.
Types of eye prostheses
It has become a necessity to tailor individually  prostheses and epi-prostheses . There are two basic types: acrylic  and glass. Prostheses made from glass have many advantages. Their surface is smooth, resistant to scratches and accumulation of excess protein, which  in the process of denaturation can become  a strong allergen, leading to severe complications. In patients with orbit implantation, there  may be allergic complications, which  may finally cause  the rejection  of the implant. Prostheses   made of acryl are  mechanically resistant  but accumulating protein in the micro pores lead to more frequent replacement. They also get moisturized much worse  , which causes accumulation of dried protein on their surface. Prostheses should be produced by casting method , and after completion of treatment, they  should be repainted and polished.
Why glass?
Because  glass is not only neutral, but also devoid of harmful substances; it is the  best tolerated material for the production of ocular prostheses and epi-prostheses Eye prostheses surface made of glass are tight and smooth. For this reason, the prosthesis, like a healthy eye is optimally wetted by tear fluid. Eye prostheses made from  glass  has  a natural shine  and eyelids close smoothly.
Making (individually customized)
Eye prosthesis is fitted  individually in the presence of the patient. First, a suitable shape is chosen, then colour. Production  takes about 1-2 hours, during which you will learn all the details of  care and procedure instructions  with a glass prosthetic eye, and you will be trained how to put it in and take it out.
For whom?
Prostheses  at  our clinic  are   made  for both children and adults ,with diseases of the eyeball  or lack of it . For children, early fitting  and regular replacement of prostheses ensure  an adequate development of orbital structures together with the development of the child.
Consultation
The consultation should be  arranged by  contacting   Eye Microsurgery Center OPTOMED. In the case of earlier implantation of orbital prosthesis, it  can be made earliest  from  5-6 weeks after surgery. If on the eyelids or around the eye socket are seams or inflammatory changes, please notify us when arranging   the date of  visit. Prosthesis will be made immediately on the visit day.
Refund
We would like to inform you   that our Clinic has an  agreement with the National Health Fund for reimbursement of  eye prosthesis. The refund covers most of the costs associated with the purchase of the prosthesis, and the patient pays the difference between the cost of the prosthesis  or epi-prosthesis  and  the  refunded amount.
The refund applies to patients  insured in the National Health Fund: for adults once every 5 years, and each time for  children up to 18 years of age.
To obtain a refund from the NFZ, the patient must first go to an eye specialist, who has a signed  contract with the National Health Fund, who  will  issue an order  for the supply of prosthesis and other medical items. Then, the properly issued order should be stamped in the Department or the Branch  of  NHF, relevant  for the place of residence. The order is valid for 30 days from the date of issue by the doctor, but NHF may set  another date for realisation.
Time of wearing
Eye prosthesis must be regularly replaced. The wearing of the prosthesis, due to the resistance of the material is longer than in case of acrylic prosthesis . Dust and dirt, for example, in the workplace as well as environmental impacts may, however, reduce this time. More frequent fitting  of a new prosthesis is necessary in children and adolescents, as they are in the growth phase. Regular consultations  with  an ophthalmologist and exchanges of eye prosthesis  ensure comfortable  wearing.
Additional information
Below, click to download a file on care and handling procedures  concerning  eyeball prosthesis / epi-prosthesis. Click to download.
Album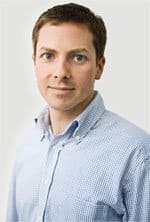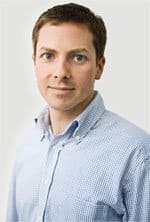 ---
Kind of examination
First examination
€ 45,00
Consulting the prosthetist
€ 29,00
Consultation with Mr. Thorsten Meyer
Orbit surgery and prosthethis